Andre's profile
Subscriptions
Blog subscription
Use the button above to subscribe or unsubscribe to the blog. This will notify you when new blog posts appear.
Blog post subscriptions
No posts found.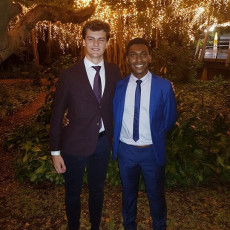 Andre Werror
Brisbane, Australia
Joined this community on Mar 16, 2019
Bio Studying Engineering/Commerce at UQ but really passionate about pursuing social entrepreneurship in the future. I love meeting new people and doing things that benefit others and myself at the same time!
University or Company
Other
Degree or Work area
Engineering
Country you Trekked/are Trekking in
Fiji
LinkedIn Profile
https://www.linkedin.com/in/andre-werror-a51993167/
What is thirteen plus four?
17