Kurt's profile
Subscriptions
Blog subscription
Use the button above to subscribe or unsubscribe to the blog. This will notify you when new blog posts appear.
Blog post subscriptions
No posts found.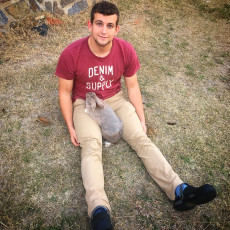 Kurt Michl
Australia
Joined this community on Jun 30, 2018
Bio I'm studying a double degree in Finance and in Actuarial Studies at the ANU. My majors are Capital Markets and Economic Studies, and I am in my fourth year.
University or Company
Other
Degree or Work area
Business
Country you Trekked/are Trekking in
Malawi