Lily's profile
Subscriptions
Blog subscription
Use the button above to subscribe or unsubscribe to the blog. This will notify you when new blog posts appear.
Blog post subscriptions

The world's favourite basketballer, Michael Jordan, was reported saying "earn your leadership everyday". Now, even though none of our Timor-Leste trekkers have dreams of basketball greatness, this quote is uncannily reflective of the determination, tenacity and finesse with which each team has seized the first half of project this month. At this stage I'm fairly convinced that the Timor crew is 90% passion, 8% sweat, and 2% coconuts.
With Everest Recycling Solutions (ERS) and Water Infrastructure Sustainability Initiative (WISI) taking over from the February '17 teams, and Energy Assessment building upon insights from the Fuel Assessment in December '16, all projects have managed to hit the ground running. Whilst each team has hit their fair share of obstacles, the team's adaptability and positivity in facing these challenges is inspiring and motivating to say the least.  
The Energy Assessment initially started with residential consumers at the heart of the project, however by the end of week 1 their investigation into the issue proved that a shift was in order. Realising that public education around solar energy was integral for successful uptake, the team refocused on engaging medium to large institutions instead, as they have more to gain from consistent, clean energy alternatives. Since this shift, the team rapidly established strong relationships with the three universities in Dili and collaborated with numerous Australian Army personnel. Looking forward, the team is investigating the viability of importing solar panels and applying their findings to a sustainable and scalable business model.   
Since day one, WISI has been carefully lining up all their puzzle pieces in preparation for roll out into a sample community within Dili. In only two weeks, WISI has established an agreement with the mobile network operator, Telkomsel, involving an automated SMS system that connects customers to insurers and plumbers when repairs are required. With a signed MOU from the Directorate of Water (DNSA), a reliable source of plumbers, and negotiations with National Insurance of Timor-Leste (NITL) under their belts, WISI is looking forward to securing a customer base to test the viability of the model over the rest of the month and into summer.
Last but certainly not least, ERS has been kicking down doors and preaching the importance of integrating separation and recycling processes within local businesses and institutions. In order to understand the "bin culture" of Dili, the team has been out and about talking to the public, business owners, and setting out an afternoon each week to run a public clean up at various locations around town. Securing relationships with a number of businesses to implement recycling programs, including Burger King and Gloria Jeans, the team has gone full-speed-ahead with strategising the collection, separation, movement, and storage of recyclables. Not only this, but the team is thrilled to announce their potential first "sale" and ensuing trial with the owner of Hotel Esplanada, an iconic beachside hotel and restaurant that has been frequented by the PE crew since the beginning (nothing to do with the garlic bread and cocktails…!). All things going to plan, ERS will take this huge win and start selling the model to more and more customers across Dili.
Timor-Leste didn't know what hit it - in the most socially beneficial, impactful way - when PE rolled in this July. We've certainly proven that tough times don't last, but tough teams do, and that there's definitely no "I" in TEAMor.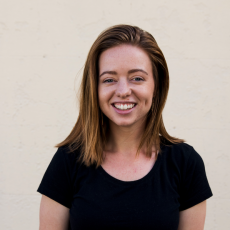 Lily Partridge
Dili, Timor-leste
Joined this community on Jan 4, 2017
University or Company
UTS
Degree or Work area
Other
Country you Trekked/are Trekking in
Fiji
What is thirteen plus four?
Human