Nic's profile
Subscriptions
Blog subscription
Use the button above to subscribe or unsubscribe to the blog. This will notify you when new blog posts appear.
Blog post subscriptions

Week 1 for the Energy Assessment team here in Dili, Timor-Leste has been incredibly productive. The nine person team has been able to accomplish multitudes of work due to their positive attitudes and solid work ethics. We have been able to build substantially upon the hard work done by the July team and in just one week have made an incredible amount of progress. There was one obvious highlight though: our meeting with Heineken.
Heineken is the first and currently the largest manufacturing company in Dili, producing 18,000 cans per minute (take a second to let that sink in), including Tiger, Bintang, Strongbow as well as Sprite, Pepsi and Fanta. When team member, Ben Disher received an enthusiastic email with an expression of interest in solar and invitation to visit the factory on a Friday afternoon, the celebratory high-fiving was unlike anything we have ever seen.
At 1530 on Friday, our team met with Jemmy, the Supply Chain Manager for the Heineken Factory here in Dili, about half an hour away from our accommodation. Safe to say, Jemmy was super prepared. We very quickly realised that Jemmy was ready to install solar panels immediately, he had just one question: how long it would take us to get the system up and running, because he's ready to get on board. Now the key thing is, we had allocated an hour to this meeting, however we were done in just over five minutes. This left us with a remaining fifty-five minutes to give the Heineken products a quick test, perhaps the ideal way to spend a Friday afternoon and build a (very) strategic customer relationship.
So, following the team's most efficient meeting ever, we walked downstairs to the office canteen to the self-serve beer tap (yeah, I said self-serve). Never have I seen so many faces light up as when Jemmy told us we could help ourselves to the beer (we did so in moderation of course). We then sat around a table and just had a chat; about how Jemmy got to this point, about the factory itself, about PE, and just about anything else. It was without a doubt the best meeting I have ever been to, and I think all meetings would benefit from this structure.
This obvious expression of interest from Heineken, along with a number of other medium-to-large businesses around Dili will definitely factor into week two and the rest of the month. Having just set our goals for the upcoming week, the team is focused on sourcing the materials necessary to implement a solar system as soon as we can. This means contacting the solar panel companies, importing companies and installation companies that we have identified as being the most suitable for our project and getting some solar panels into Dili.
All in all, Week 1 was very exciting, and hopefully the rate at which we have smashed through our goals carries on throughout the month. We've got a quality group of boys in this team, and I have no doubts that there are good things to come.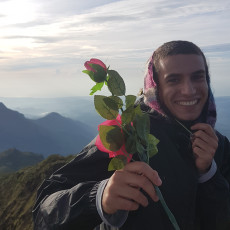 Nic Makram
Adelaide, Australia
Joined this community on Jan 3, 2017

University or Company
UOA
Degree or Work area
Engineering
Country you Trekked/are Trekking in
Timor-Lesté
What is thirteen plus four?
17