Nicholas's profile
Subscriptions
Blog subscription
Use the button above to subscribe or unsubscribe to the blog. This will notify you when new blog posts appear.
Blog post subscriptions

Based on feedback and experiences with trekkers, Week 1 is often a go to point to sieve through the communications drive or contact log with previous teams and organise a meet up with stakeholders to touch base. Often we may find solace in organising these meetings to assist in the direction of a project or even to reassure us of the direction. This is important to maintain the contact.
 However, when organising a meeting it should be carefully planned out as to the purpose and aim of the meet up after understanding all information that has previously been obtained. Often meetings may be time and resource consuming for both parties, therefore documentation of every encounter including positive impact, negative impact and mitigations ensures that with every meet up there is new information obtained that will enable further progression through the design thinking process. Repetition of questions and meetings with a stakeholder or village may convey inconsistencies with the handing over of work between teams and indicates an inefficient use of time and resources on project that detracts from allocating those resources and time working with the community and individuals.
Setting up for success:

 With new teams of trekkers continually picking up the work of previous teams, detailed handover of the work and organisation for the next team is essential.
Organisation of the Drive is important for providing all supporting documents to the handover document and handover video; this means setting future projects up for success. By establishing a folder of important documents, this saves time for the next group searching for information that provide a much more comprehensive understanding of a specific aspect of the project that may not have been incorporated in the handover.
For future TL's, this resource should be made available ASAP and passed on to trekkers. It should also be ensured that everyone is reading and understanding project specific Base Camp posts, as this provides an updated account of some of the barriers, ideas and summaries of the project so far.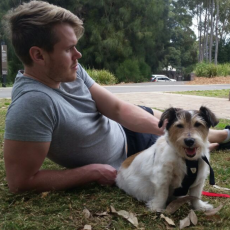 Nicholas needs
Sydney, Australia
Joined this community on Jan 2, 2017

University or Company
UOW
Degree or Work area
Health
Country you Trekked/are Trekking in
Cambodia