Ryan's profile
Subscriptions
Blog subscription
Use the button above to subscribe or unsubscribe to the blog. This will notify you when new blog posts appear.
Blog post subscriptions
The ERS Cambodian team has been absolutely smashing the last couple of weeks on project. Morale is high and work ethic is higher still.
Despite having to tackle some big road blocks from the get go, not being registered as a business or qualified waste collection service being one, the team remained passionate and determined to push through and find alternate ways to prove concept using small scale tests. With the hustle in the first week resulting in ERS' first 54 prototypes being implemented, the team was feeling good. The collection on Friday of week two using a local trailer driver and with the help of our 'Village Champion', Sophea, the team was able to gain some invaluable feedback. Off the back of this, the prototype will be refined to hold more waste and be more durable, as the colour coded rice bags were too easily accessible to animals and weathered quickly.
The testing of the 'back-end' of the collection service proved somewhat more challenging. Due to all valuable waste being pre-sold by local Adjay's, the waste collected by ERS is largely un-sellable. The realisation of this, in conjunction with the team exhausting all possible opportunities to sell off the waste we do collect, threw a spanner in the works. It is the team's attitude in the face of these challenges that has been most impressive and made working with them an incredible expercine.
Being a group of individuals that don't give up easily, the team gears up each day to a positive message that sits above their daily goals, a personal favourite being "YOU GOTTA BELIEVE IT TO ACHIEVE IT".
The power of this positive thinking and desire to make ERS work, has resulted in some key project pivots that aim to solve our current pickle.
Having re-established relations with GAEA, the only collection service operating in Siem-Reap, the team are looking to partner with their service. Utilising pre-existing waste infrastructure, ERS can still access the non-urban communities that GAEA can't access, significantly reducing the costs of renting a sorting yard, hiring labour and making almost no profit on the limited saleable waste. The team is currently brainstorming a second revenue stream to support the small free charged to villages for a collection, things are looking up.
Creating a handover along the line of 'ERS for Dummies' is also on the team's radar at the moment, with the goal to create a simple step by step process that anyone could follow in order to implement the service. The team is off the stubborn opinion that with just a little more hard work December teams will be able to set up ERS as a fully functioning waste collection service, preventing communities from suffering the effects of burning waste.
TLing for the first time with such a driven, passionate and upbeat group of individuals has been incredibly inspiring. Their willingness to work past dinner time just to ensure that daily goals are met and their supportive and encouraging attitude towards each other has created and positive environment where people and projects are built each day.

Ineffable (adj), too great to be expressed in words. A somewhat contradicting word (cheers BuzzFeed) but wow it describes Cambodia and the current month.
Where to even begin, with just so many standout events of the week. On Sunday night, the leadership group ate at a Crocodile Dundee esque restaurant where we debriefed regarding the week and just how fantastic it was while smashing a chicken shnitty, listening to an old man in a pink sequins shirt playing his guitar and staring longingly at the owner's adorable doggo who definitely wanted a pat. As we were walking out of the restaurant I took a step back and just observed us all walking to the car. The energy, banter and family vibes were astounding and reminded me what it is that makes these projects so incredibly amazing in my eyes. It's the people. The people who embrace the hot, 4 pm monsoonal rains and exhausting days through their own blood, sweat and tears. The people who have come from around Australia to be here creating an impact when they could be at Splendour in the Grass. The people that share the same passion for their projects and development for themselves. It's these people that make it impossible to ever stop smiling.
Naturally, there is a huge focus on the progression of projects and ensuring their success into creating positive impact. But the main driver for why I'm here is the people. And sweet Agatha Christie have I been blown away by them. There is no greater feeling than watching a room of people who have never really met each other, each with their own but very similar passions sit in a room and instantaneously become a family. Ahhhh, love love love.
The strength and passion of these fresh trekkers is astounding. You can hear it in their voice and see it in their actions that they want to be here to create impact in their projects and will kick down any doors to do so. Whenever I enter either house the energy that's emitted from everyone is contagious. It drives me day in and day out to be the best Group Leader I can be for them, to give them the best possible experience they can have. Because at the end of the day that's what they are giving me.
The reason why I have touched so heavily on this topic rather than all the massive project success we have had this week (and trust me there was a lot) is that often we can get trapped in our own heads. We can focus too much on the task we have set to achieve and not the people around us that are working with us to achieve that task.
We are all part of a new generation that gives us endless opportunities. There are emerging technologies that will change the way life is operated day to day, whether it be through stalking your friends on Snapchat to see which pub on Pub Street they are at or driving in a car run solely on electricity. Regardless of all these amazing uses of technology, it's the application in a developing nation and the desire for these trekkers to dedicate their time and money to it that restores my faith in humanity. I want to give a big thank you to all those operating in the other countries, to those who are back home working in this field and most importantly to my squad. You all inspire me day in day out and serve as a constant reminder why this is the best job in the world.
So stay tuned, grab a puppy and watch us put some keys on key rings.   

The Social Enterprise
Project Everest is an organisation dedicated to implementing sustainable solutions to some of the world's most complex issues by designing and developing social enterprises. Social enterprise is a term that has broadly been used to describe the interaction between charitable or humanitarian practices with business practices. Project Everest offers its own definition of social enterprise;
A social enterprise is a business that sells socially beneficial goods or services.
Project Everest is further dedicated to helping realise the United Nations Sustainable Development Goals (SDG). We are a social business geared towards bringing about social change rather than working solely for profit, although financial sustainability is vital to providing and scaling businesses.
The Water Infrastructure Sustainability Initiative is aimed at providing maintenance to existing water systems, such as pumps and pipes, in communities. This is working towards Goal 6 of the SDG's, clean water and sanitation. Our idea for the project has two interconnected parts, an insurance business and an interactive platform.
The insurance business will take monthly or yearly premiums to provide cover for the communities  infrastructure. This payout is similar to what is already given to the Group Maintenance Funds (GMF), where the community holds the money to then pay for repairs. However these are not efficient or are unable to provide enough cash to pay for maintenance. Our insurance will allow higher cost repairs without having to collect that amount, and also run more efficiently than the GMFs.
The interactive platform, nicknamed 'Pluber', is theorised as an online platform where the communities requiring maintenance can place an ad or job for plumbers to then compete to perform. This is hoped to create a competitive market while at the same time produce a group of technical professionals who work on water infrastructure. The professional aspect is important as currently Timor-Leste lacks what we would consider 'plumbers'. By introducing them the quality of repair, and therefore the longevity of systems, will improve ensuring that communities will continually have access to water. This is also important for our insurance business as it will allow that brand to be linked to higher quality, and better value for money.
Design Thinking Cycle
Empathise
Connecting with communities throughout Timor-Leste and meeting with NGOs and Government was conducted in February 2016 to understand the state of water resources. Again in July 2016 with it then localised in Dili and Ermera with two separate teams. The Dili team focused on furthering the project while the Ermera team also did water testing and examined water systems.
Define
The identification of the problem was conducted over February 2016. The February team found various issues regarding the state of water resources of Timor-Leste defined the problem  as that of maintenance of existing infrastructure. This was due to the extensive work being completed by NGOs, but the lack of follow up programs.
Ideate
Solutions to the defined problem were formed over July 2016. This was with the help of the further empathising the two teams conducted that month. They came up with both the insurance business and interactive platform. 
Prototype
This is the current stage of the Project. The December 2016 team has been gathering information to check the viability of the proposed business'. A business model canvas, marketing plan and cost analysis have been started, but further prototyping of the business models is required before finalising the prototype and move on to the test stage.
Water Infrastructure Sustainability Initiative
The December team has been working mainly towards gathering information based around three data gaps; which part of infrastructure is failing, the frequency of those failures, and how much do those parts cost.
In the earlier weeks the team had numerous meetings with NGOs, hardware stores and insurance companies. Through much of this we were simply engaging the organisations or confirming the information from previous months. Successes from these meetings was the contact made with Don Bosco, a training school similar to Tafe. from them we can access qualified workers for our interactive platform. From the Don Bosco meeting and other meetings we also were given the lead to other training schools in the districts, such as in Tibar, Liquica.
In the later weeks surveys were conducted to answer the data gaps. These were conducted in communities in Colmera and Comoro, subdistricts of Dili. From these we found that most people do their own repairs, or have them done by a neighbour or local handyman. This reinforced what we knew, that their is a lack of technical professionals.
From the information we were gathering the cost analysis and a marketing plan were started. We also began to cement the business model canvas from the ideated models. Both the cost analysis and marketing plan will need further work as only partial information could be gained within December.
Proposed Nature of Operations
In January, trekkers will be continuing to gather information to finalise the cost analysis and marketing plan. This will enable the viability of the prototype to be tested before the model itself is tested in a possible 'incubation community'. The gathering of this information will likely see further surveying of communities and, of course, meetings. Additional to gathering of information, January will begin creating a network of plumbers.
An example of a typical day as a trekker in Timor-Leste:
Morning meetings starts at 8:02am sharp. The work day will commence as soon as the meeting is over, running until 6pm with a 1.5hr lunch break. Depending on the size of your team and the stage of your project, you may spend most of your day at the Cove working on the handover report and doing research. Usually the team will split up with some trekkers attending numerous meetings in a day (they can range from 10 minutes to 1.5 hours) or surveying locals usually going door-to-door. The trekkers that attend meetings/surveys are usually out from 10am - 4pm. Ideally, everyone debriefs the team on what they have done during the day (5:30pm). Working day finishes at 6pm and Recap and Review goes from 6:05pm - 6:20pm where each team debriefs the whole group on their achievements during the day. This example day, including all timings, are subject to change for future projects.
Desirable prior learning
The points below will be necessary to enable you to launch into the Project from day one. Points 1, 2 and 3 are re-stated from the project brief you received at Trekker Training so you should be ¾ of the way there already.
Culture and nuances of Timor-Leste - This will help to ease you into the environment, simple language will also improve your experience.
Common methods of water supply - This is to help you build the cost analysis and assist with getting the right information during surveys and meetings.
Basics of insurance function - Here, function, is relating mostly towards how it interacts with the customer, such as premiums and excess. Also how insurance businesses gain, store and spend money will assist with modelling.
Current state of the Project - Can be achieved by reading the handout report. This will also help with completing the other three points above.
Further from these you should also;
-              Prepare your stomach
-              Expect the unexpected
-              Prepare for an incredible month

The Social Enterprise
A social enterprise is a business that sells socially beneficial goods or services.
Project Everest is an Australian based company dedicated to the design and development of sustainable solutions through lean social enterprise, to help solve some of the world's most complex social issues. Through these enterprises, Project Everest aims to address the United Nations Sustainable Development Goals.
The Fuel Assessment Team in Dili, Timor-Leste was tasked with investigating the viability of a social venture focusing on the supply and consumption of combustible fuels within Dili. Combustible fuels refer to a fuel source that releases heat through a burning process. This project was aimed at addressing Goal Twelve of the Sustainable Development Goals: Responsible consumption of fuels and generation of CO2 within the home. In order to achieve the goal, greater social awareness would need to be increased about the negative environmental impact of combustible and the potential benefits of biofuel alternatives which would reduce social reliance on unsustainable fuel sources.
Design Thinking Cycle
Empathise and Define Stages
December Trekkers were tasked with beginning and completing the Empathise and Define stages of the Design Thinking Process.
The Fuel Assessment Team sought to understand what good or service the Dili community wants, needs and can afford in regards to a sustainable and appropriate fuel source.
This was initiated by establishing as many meetings as possible with potential stakeholders, NGOs in the Dili region, fuel supply companies as well as local businesses and community members in order to gauge an understanding of the types of combustible fuels consumed in the Dili region.
The Fuel Assessment team's specific 'mission' was to understand, in a number of different localities, the situation around fuels, their quality, their supply and cost with specific focus on combustible fuels used in within the home
This stage of the Design Thinking Process was undertaken within the Dili region in order to ensure that there was an underlying social issue around combustible fuels within the home, prior to expanding into the regions and rural areas.
The main questions addressed in the research were;
-       What fuels are used domestically?
-       Who supplies the fuels and where do they source the fuel?
-       How much does fuel cost for the suppliers to source and the consumers to purchase?
-       Are there any supply and demand issues around the availability of particular fuels in the Dili region?
-       Are consumers happy with their current fuel options?
-       Does seasonality affect the supply of particular fuels?
-       What is the relationship between urban and rural areas in regards the supply of particular fuel sources such as wood?
Following this process definable problems began to emerge. These problems are as follows;
-      Communities in Dili need a low cost sustainable fuel alternative that is not seasonally affected. Communities do not have an alternative which meet their economic needs and personal need for a cooking fuel which does not negatively impact the flavour of the food or produce excessive smoke and odours whilst in use. They also desire a convenient fuel that is safe and approved by the government.
Fuel Assessment
During the month the Fuel Assessment team met with NGOs, fuel supply companies, businesses and community members. Through this process an indepth understanding of the local community and their use of different domestic fuels was gained. It research enabled us to develop insights into the key problem areas stated above.
The result of the research is listed in the conclusions below;
The development of a social business around providing or supporting an alternative combustible fuel for consumers in Dili is a highly viable venture. It is apparent that culture and traditional practices that utilise wood prevent a full eradication of the use of firewood, however; there is a clear opening in the market to provide an alternative fuel source at a low cost price and of equal convenience to current options. This fuel source does not necessarily have to be combustible. Whist the Haburas Foundations bio briquettes are a product worth looking into, they are not necessarily the option to pursue, as the demand is for something cheap, easy to use and safe.
It has consistently been found that the most commonly used daily fuel sources in Dili; Kerosene and wood, do not fully meet consumers demands. Wood, whilst cheap in the short term, is expensive for large amounts of people, creates unpleasant smoke and is often only used for cultural traditions. Similarly, Kerosene, the most common daily fuel source, has an unpleasant odour and consumers who use this product have expressed a willingness to try alternatives.
The Fuel Assessment team has further identified that consumers in Dili are receptive to change and alternative fuels; however, they will discontinue using an alternative if it does not exceed the qualities of their current fuel.
It is also apparent that there is a high general awareness of the negative environmental impact that wood has. This can be attributed in part to government awareness programs, general school education and personal observations made of deforestation in areas throughout Dili such as Comoro. It is apparent that consumers would therefore consider a daily fuel alternative that was environmentally friendly if the product met their cost and convenience needs, and their adoption was supported with education around the use of the product.
Proposed Nature of Operations
Future Trekkers will be undertaking the ideate and prototyping stages of the design thinking process.
Trekkers should specifically look into biofuels that are currently of use in the Dili region. It is suggested that a greater understanding of the government's previous biogas initiative is looked into and contact is made with Aires from Puxin Biogas. Aires is the government contact for the government's biogas initiative and has been in contact with December Project Everest teams.
A strong relationship with Haburas should also be maintained and the success of their bio briquette and stove initiative monitored, as it has been identified as a potentially viable solution. It is to be noted that Haburas foundation also provides environmental education services to students and the community at their facility in Hera, which could be of interest depending on the direction of the alternative fuel source. Fuel alternatives ideally should seek to meet the UN's sustainability goals and therefore would be considered environmentally friendly and in alignment with Haburas' message.
Potential solutions should also consider the idea of plastic pyrolysis, which gives off a burnable gas, as the use of plastic could beneficially meet waste management problems observed in Dili. Other biofuel alternatives should be researched and existing projects focusing on fuel consumption in Timor-leste as well as other developing nations should be examined.
Desirable prior learning
It is recommended that future trekkers become strongly familiar with the results of the empathise stage. It would also be of benefit if more surveys or interviews with the community were undertaken simply to provide trekkers with their own emotional understanding of the people and their needs. Empathising for personal understanding is strongly recommended as it will ensure that the Ideate and Prototyping stages of the Design Think Process are accurate in their identification and creation of a solution to the issue.
Trekkers will need to understand how the Timorese in Dili use their fuel. The handover report is key to understanding the empathise and define stages, and the intended future directions of the project.
It is also suggested that Trekkers do research into sustainable fuel alternatives and efficient stoves prior to commencing project.Particularly;
-        Biolite stoves: highly fuel efficient and portable
-        Nazareth stoves: made locally and boost economy by providing jobs, portable, relatively affordable and has a known brand name in Dili and existing relationships with other NGOs such as Mercy Corps, however stoves are known to break after 3 months
-        Haburas bio Briquettes: local brand name, very environmentally friendly, boosts local economy but are known to make excessive smoke
-        Plastic pyrolysis: addresses waste management in Dili due to a surplus of plastic waste
-        Charcoal as a fuel source: lower emission, more efficient than firewood, weight efficient i.e. portable and small
-        Improved Chulha stoves: improves smoke ventilation, easily made from local products such as clay and scrap metal
-        Rocket Stove: Very fuel efficient as more cooking energy is taken from the same amount of wood, which means less wood is used per meal i.e. cost effective and more sustainable
-        Gasifier Stoves: Produce very few emissions and are highly fuel efficient, however requires the fuel i.e. wood to be cut into small pieces and preloaded into stove, doesn't allow more fuel to be added whilst in use

The Social Enterprise
Project Everest is an organisation dedicated to implementing sustainable solutions to solve world's most complex issues through designing and developing lean social enterprises. It is important to remember that we are not a charity. We are a social business geared towards our goals of bringing about social change, rather than working solely for profit. Broadly, social enterprises seek to incorporate the financial sustainability of a business with the positive social impact provided by charitable organisations.
Project Everest is further dedicated to helping realise the United Nations Sustainable Development Goals. Of these goals, Project Everest has been working on goal six, Clean Water and Sanitation: ensure availability and sustainability of water and sanitation for all.
The transaction nature of social enterprise helps to ensure that solutions to problems are valued and needed by the prospective beneficiaries. In other words, if people value solutions enough to pay for them, albeit very little in absolute terms as they are required to do with social enterprise, the solutions themselves can be considered to solve social issues that beneficiaries actually want solved.
This contrasts to charity models of humanitarian relief whereby prospective beneficiaries are given goods and services free of charge. The practice of giving freely, as altruistic and fulfilling as it may be, is inherently vulnerable to solving solutions to issues that are only perceived by Western charitable organisations and donors, often termed "White-man problems".
Project Everest is currently working on the prototype stage of the AWG. AWG's are devices that condense ambient water vapour into safe drinking water and typically operate on the megalitre per day scale. They involve complex treatment processes and incorporate a vapour-compression cycle to condense water vapour in low-humidity environments, such the Arab States. The large scale of these existing, typically state-sponsored, devices make regular maintenance financially viable.
Design Thinking Cycle
The current stage of the AWG is between ideating and prototyping. It incorporates both stages as there are lots of different alternatives which are still being explored and developed. Currently, the December 2016 trekkers continued work on the 'Thermoelectric Compression' prototype (improving it from previous handovers) and explored a completely new alternative in the 'Vapour-Compression' refrigeration prototype, by purchasing a fridge and putting aluminium rods through it. A brief ideation and "paper prototyping" was done on the desalination solar still basin alternative and information has been put up for access.
Throughout early 2016, a team of Project Everest social entrepreneurs embarked on the empathise, define and ideate stages of the design thinking process before realising the necessity for an 'Atmospheric Water Generator'. After all this consideration, it was determined that a significant proportion of the local populations were dependent on water supplies that are inconsistent and dirty - this encompassed the define stage. This meant that a need for technology related to providing "off-grid" drinking water was there, for urban communities, households and individuals.
Atmospheric Water Generator
Project Everest is currently developing a minimum viable product for sale in Timor-Lesté that will improve water security across the island nation. Eventually as sales accrue sufficient profit, Project Everest hopes to scale to a number of other countries. The aim is to sell AWGs to the most socioeconomically disadvantaged individuals and households, with an aim to scale to 750 million beneficiaries in the long term. This is approximately the number of people who do not have access to safe drinking water. Over the month, the AWG team achieved different goals in relation with the prototype and ideating stage of the design thinking process. The Thermoelectric Cooling device was designed and tested multiple times. The Air Vapour Compression was designed and tested. Finally, in relation with the ideating stage, research on alternatives was successfully completed. 
It is envisioned that a low-cost, PE-developed AWG that is capable of condensation of sufficient volumes of water for human consumption will improve access to safe drinking water in Timor-Lesté; a country plagued with inconsistent supplies of drinking water.
Goal 6 of the UN Sustainable Development Goals is clean water and sanitation for all. Students from UNTL have been trialling with us, gaining an understanding of the project and also Project Everest. Some students have been using their degree backgrounds to help with the report and marketing plan, whilst others have offered their translating services. Many have degrees in electronic design, a resource which was not utilised as much as it should have been.
Proposed Nature of Operations
An example of a typical day as a trekker in Timor-Leste:
Morning meetings starts at 8:02am sharp. The aim of these meetings is to set daily, weekly and monthly goals depending on the day and the week. Each daily goal should aim to address a weekly goal and each weekly goal should aim to address a monthly goal. Work finishes at 6pm with a 1.5 hour lunch break to escape the heat in the middle of the day. It provides enough time to get into town and back or go to the beach and back. For the AWG team most of the time will be spent on prototyping and ideating followed up by lots of report writing. Occasionally, you may organise meetings or conduct surveys with the public to gauge perception of the prototypes. Recap and Review begins from 6.05pm where each team debriefs the whole group on their achievements, success and failure of the day. Weekends are off project time and you can go travelling or drinking. I recommend both. You have 3 weekends, make sure you use them wisely. In some occasions, it will be required to work over hours to achieve the necessary outcome. Examples include night experiments.
Desirable prior learning
Please read and make sure you understand the handover report, especially the prerequisites and general information. Go through the references and links if you need more information. It is critical you have a good understanding about how the concepts work.
Prepare your stomach.
Expect the unexpected.
Prepare for an incredible month.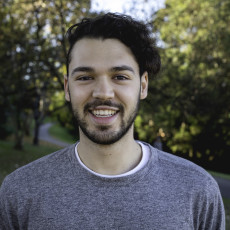 Ryan White
Adelaide, Australia
Joined this community on Dec 23, 2016

University or Company
UOA
Degree or Work area
Engineering