Jessica Stephanie's profile
Subscriptions
Blog subscription
Use the button above to subscribe or unsubscribe to the blog. This will notify you when new blog posts appear.
Blog post subscriptions
In Timor-Leste like many developing nations, it is incredibly difficult to start a business. As foreigners it is especially difficult, for instance as foreigners you cannot buy land as it is banned for foreigners to do so in their constitution. It is also very difficult to get government support even if your business is incredibly socially beneficial and you have a viable model. However, they are very supportive of the business ventures of local Timorese often regardless of how viable their plans may be. For many more reasons as well as the consultation of several knowledgeable professionals in Timor, our projects in Timor once they reach a prototype or roll out stage should potentially be paired with a local Timorese entrepreneur. Pairing them at these stages of the project will ensure they have a deep understanding of the business and will be able to develop the vision and knowledge necessary to run and grow the business without us. This local individual may receive a stake of the business and the longer they stay with the business as well as the more they contribute with us the larger the stake becomes. Even to the point of a majority to almost entire ownership of the business if that is the avenue we want to pursue. It will also be an effective way to make sure our businesses continue to grow, as it will then be in their best interest to continue to expand the business as it is theirs and by growing the business they provide more social benefit to communities. This is necessary in order for our businesses to truly empower the community by continuing to grow and succeed once Project Everest is no longer associated, allowing us to work on other complex issues.
There are a few avenues we can explore here in Timor-Leste to find the right local entrepreneur, one of the best I have found would be through the National University of Timor-Leste. We could integrate a graduate program or have another type of program where we interview potential entrepreneurs who have just graduated or are soon to graduate who want to join the Project Everest businesses we are trying to build at that time. Based on the current high unemployment rate of students here after graduation, as well as the opportunity for these students to work on a business which can not only benefit their community but they can have a potential stake in, I have no doubt interest and support will be very high. This will allow us to interview and assess many potential applicants to find the right young entrepreneurs for our businesses and give a local student an incredible opportunity.
At the moment we do have many amazing Timorese interns working on our projects who have contributed a lot and some may argue this is a good enough system to find and integrate Timorese students in our projects. I argue to solely rely on this will vastly limit our projects overall development and is quite foolish. All the interns I have had contact with are very willing to help in any way on the project however the vast majority have other ambitions and come from degrees and skills which usually have no correlation with the abilities we need from an entrepreneur who can grow our businesses without us. As great a business's idea and vision may be it is the people who carry it to success, thus we must be very vigilant about the individual we pair with our businesses as their success will depend on it. With such a huge pool of young ambitious driven individuals who want to better their nation graduating without employment, it would be a mistake to not to try to leverage this and integrate them into our businesses.
Another avenue I have pursued to attain local entrepreneurs is through the United Nations Development program (UNDP) who are well set up in Timor. I have been in contact with the head of their incubator hub which gives guidance and financial support to local entrepreneurs working on socially beneficial businesses and projects. After a lot of discussions and after I pitched the potential relationship between their incubator hub and Project Everest, they are interested in a potential partnership between us. Due to the size and reputation of an organisation like UNDP they must do a complete background check of Project Everest and their risk committee must assess the partnership before anything is confirmed which could take a few months.
This partnership between Project Everest and local entrepreneurs is something I envision for the long term. It can provide us with many talented Timorese who could take our businesses to greater heights as they will simultaneously bring greater community and government support than Project Everest could ever muster on its own. Also, they have a strong grasp on the culture in Timor and the various nuances that a foreigner entrepreneur would not have. This is also a scheme which could be deployed in all the countries Project Everest currently and intends to work in. This is obviously a very long-term strategy and completely dependent on the type of business Project Everest is developing at the time and the country it is in. Let me know your thoughts and any other ways this concept can be further developed


Based on feedback and experiences with trekkers, Week 1 is often a go to point to sieve through the communications drive or contact log with previous teams and organise a meet up with stakeholders to touch base. Often we may find solace in organising these meetings to assist in the direction of a project or even to reassure us of the direction. This is important to maintain the contact.
 However, when organising a meeting it should be carefully planned out as to the purpose and aim of the meet up after understanding all information that has previously been obtained. Often meetings may be time and resource consuming for both parties, therefore documentation of every encounter including positive impact, negative impact and mitigations ensures that with every meet up there is new information obtained that will enable further progression through the design thinking process. Repetition of questions and meetings with a stakeholder or village may convey inconsistencies with the handing over of work between teams and indicates an inefficient use of time and resources on project that detracts from allocating those resources and time working with the community and individuals.
Setting up for success:

 With new teams of trekkers continually picking up the work of previous teams, detailed handover of the work and organisation for the next team is essential.
Organisation of the Drive is important for providing all supporting documents to the handover document and handover video; this means setting future projects up for success. By establishing a folder of important documents, this saves time for the next group searching for information that provide a much more comprehensive understanding of a specific aspect of the project that may not have been incorporated in the handover.
For future TL's, this resource should be made available ASAP and passed on to trekkers. It should also be ensured that everyone is reading and understanding project specific Base Camp posts, as this provides an updated account of some of the barriers, ideas and summaries of the project so far.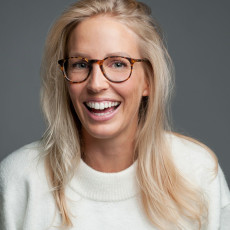 Jessica Stephanie Arvela
Melbourne, Australia, Australia
Joined this community on Dec 22, 2016

Bio Head of Relationships, Co-Founder Project Everest Ventures
University or Company
Project Everest Ventures
Degree or Work area
Development
Country you Trekked/are Trekking in
Timor-Lesté
LinkedIn Profile
https://www.linkedin.com/in/jessicasarvela/
What is thirteen plus four?
Human