Wade's profile
Subscriptions
Blog subscription
Use the button above to subscribe or unsubscribe to the blog. This will notify you when new blog posts appear.
Blog post subscriptions

Summary
- Idea point values will be reduced by 2/3 and extra points assigned to labels provided by moderators
- Labels and high point values are assigned to business model components
- Labels and high point values are assigned to experiments
- Labels and high point values are assigned to proposed projects and proposed operational improvements
- Labels and low point values are assigned to work updates and the lowest to banter
- Posts may be removed/sent back to those who posted for fixing/improvement
- All points will be reset to zero
- More moderators have been added to the system
Basecamp has evolved at PEV since it was implemented over 12 months ago. It's purpose is to provide a transparent repository for project information and to, in time, harness the PEV community and external collaborators to achieve the companies purpose.
To enable this we have developed the next round of changes in how Basecamp is to be utilised:
1. Idea point values: upon posting an idea on basecamp a user will be immediately given 5 points versus the current 15. Once a moderator has assigned a status label the post will be given additional points in line with it's value.
2. Project Repository: to provide information about projects so that community members can immediately get an in-depth understanding of the proposed business model and current activities.
To support this: moderators will assign the following post status in line with the lean canvas and the BMC: customer segment, problem, revenue stream, cost structure, customer relationships, channels, value proposition, Solution, key metrics, unfair advantage, key partners, key activities, key resources. These status labels are coloured black and it is envisaged that there will be one of each label for each project. As an improved post is created for that label it will replace the existing.
These types of labels are valued at 15 points each.
3. Outline experimentation (proposed/adopted/results): experimentation is a key component of Lean and PEV methodology. Quality posts shall outline what is to be learned from conducting the experiment and what assumption in the business model is to be validated. It will then describe how the learning is to be measured and finally how the experiment is to be built to enable the measurement and learning.
Moderators will assign the following status labels: proposed experiment, experiment adopted, experiment results.
4. Proposed projects and operational improvements: we value the input of the community to proposed projects and these ideas are reviewed and then put forward to R&D and Commercialisation. Should they be adopted they earn significant point values. In the same manner improvements to operations are valued and receive high point loadings. For an example of a quality "proposed operational improvement" post see: https://projecteverest.crowdicity.com/post/565110
5. Work updates: are valued significantly less than core validated learning through the prescribed methodology. Work updates include 'weekly updates' and 'goals for the month'. By comparison they are assigned approx 12% of the value of posts on validated learning. They are also likely to be moved by moderators to knowledge hub or removed if they do not add value.
Posts with community value but little project value may have the 'Banter' label applied with the lowest number of points and may be removed or placed in knowledge hub.
6. Removal/editing of posts: moderators have the ability to edit posts or remove them entirely for which they may request that the post be re-constructed in a different format or for a specific purpose. User's can then re-post post changes or check with the moderator before reposting.
7. Points reset: in line with the changes and the commencement of a new focus of Basecamp. This is to occur at the start of July projects.
8. Increased moderators: each SL for July, core staff and those involved in R&D/Commercialisation are moderators which has increased the overall number of moderators 4 fold. This is to increase response in the system.

You may have seen me contributing on Basecamp with opportunities for ventures to enter accelerator programs. This forms part of Project Everest's strategic direction in realising successful ventures- the top half of the carrot. If you have no idea what the carrot is refer to the short video on the front page of our website.
There was a young entrepreneur in the 1860's who entered into the oil game when it was just starting out. Instead of competing in exploration where lots of people were becoming incredibly wealthy overnight he went into an adjacent but key area; refinery. His attention to detail led him to be very successful at this involved process and, with external backers, in 1870 he incorporated the Standard Oil Company. His laser like focus on one small part of the oil business initially enabled him to dominate refinery and in time he monopolised the entire industry and became the richest person in history. Mobil Exxon, Chevron, BP are some of the companies resulting from his work. This is of course John D. Rockefeller, someone we can learn from not for his environmental impact, but rather, in creating tremendous focus and ultimate business success.
In aiming to solve social issues through business the challenge can very much become focus. The extent of the Sustainable Development Goals combined with the breadth of countries and populations within the targeted demographic (4 billion people) is akin to the oil exploration game- the opportunities are endless. How we seek to focus considering this is to concentrate on one stage of the process. Project Everest strategically is seeking to own the space of creating social enterprise start-ups and getting them from 0 to 1.
What this looks like is successfully walking through the Design Thinking process to gain product market fit and then progressing through the Business Model Canvas and Lean start-up to experiment and learn in order to prove the business model. Once an enterprise has proven traction and a solid team can be built around it the venture must 'graduate' from Project Everest and into the realms of external accelerators, incubators, grants and direct venture capital. This is where it goes from 1 to ∞.
This is already in action with FarmEd earning a pitch opportunity at the SEFA & Macquarie Bank Kickstarter Program as the latest development. Project Everest is engaged with Investible on funnelling ventures through their Angel investment program. On 10 August, the ventures here will have the chance to pitch to VCs, advisers and mentors from Rough Diamonds. Rough Diamonds seeks very early stage businesses for which University students can execute on. Successful ventures will have the chance to enter their accelerator program over 6 months alongside investment. They will also seek to develop the most advantageous student generated team around it.
In conclusion, externalising the acceleration of ventures is a key part of the strategic direction Project Everest is taking as it moves to drive focus on the creation of ventures out of projects. The top half of the carrot. Building a strong process to develop socially focused enterprises from 0 to 1 is where we seek to be the best in the world. In this way, we can maintain the breadth of the challenge across the SDGs but remained focus on our role in solving them.
Any thoughts, challenges or improvements on this I would greatly appreciate.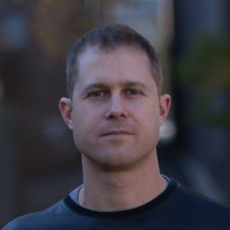 Wade Tink
Surry Hills, Australia
Joined this community on Dec 20, 2016
University or Company
Other
Degree or Work area
Business
LinkedIn Profile
https://www.linkedin.com/in/wadetink/