Michelle's profile
Subscriptions
Blog subscription
Use the button above to subscribe or unsubscribe to the blog. This will notify you when new blog posts appear.
Blog post subscriptions

For those who have been on Project Everest or even those who are planning to come this summer and have been through our interview process, you know that we live by our values. Whenever we make a decision, we make it in line with the values. Why? Because whether it is Bob (Trekker), Jane (Team Leader), Sam (Group Leader) or George (Core Staff Member) making the decision, the outcome should be more or less the same if they use the values as guidance.
One of those values, Make The Hard Decisions – Always, as suggested in the name, is one of the hardest values to constantly live by. It also means that some of the decisions we make aren't always popular, at least initially.
After completing July operations across 5 countries, our EIGHTH month of in-country operation, we had to have a hard look at our projects, new and old. We needed to look at several factors:
-         How far projects have progressed in their lifetime?
-         What community value and social benefit do they offer?
-         What community drawbacks or social detriment could occur?
-         What barriers to business within a country exist? (in terms of government legislation, registering as a business, competition in the space – from both NGOs, government and businesses).
-         What resources does the project require to ensure success (human, financial and physical resources)?
There are of course many smaller factors, but the above is the gist.
In line with the response to those factors, we have made the hard decision to discontinue several projects. Remember that only 1/10 businesses survive their first 1-2 years of operation. A good entrepreneur needs to be optimistic and push past barriers, but also cannot ignore feedback or signs that the odds are against the business idea. Fortune reported the "top reason" that startups fail: "They make products no one wants." A careful survey of failed startups determined that 42% of them identified the "lack of a market need for their product" as the single biggest reason for their failure.
If you're going to spend your time making a product, then spend your time making sure it's the right product for the right market.
This doesn't mean they are gone, dead, finished and never to be considered again. They are simply not viable in that location in this point in time due to the circumstances on the ground or the resources we have available to us to move forward.
Discontinued projects:
WISI (Water Infrastructure Sustainability Initiative) – Timor-Leste
Energy Assessment – Cambodia
Health Assessment – Cambodia
Agriculture Assessment – Vietnam
Water Assessment – Vietnam
Projects we were planning to run and have decided not to:
Social Consulting – Cambodia
Social Consulting – Timor-Leste
Social Consulting – Malawi
Health Assessment – Fiji
Reasoning
WISI (Timor) –
The water infrastructure team over July hit several large roadblocks in their pursuit of providing insurance for parts and water infrastructure in the greater Dili region. An excerpt of the WISI July 2017 team's handover best explains their self-identified reasoning for discontinuing the project, of which I recommend you read the full handover on Crowdicity.
"In Theory, Theory and Practice are the Same Thing...
The July 2017 team sees the value in the idea behind WISI Insurance. The concept of being able to make a monthly payment and then make a claim to get household water infrastructure fixed when it breaks, is something that the team felt was a viable and sustainable way of meeting the #6 UN Sustainable Development goal.
...In Practice, they are Not
When the team went to practically implement the insurance model within Timor there were several challenges that were found that ultimately resulted in the decision that is was no longer viable pursue the insurance model.
The customer is always right
When in Timor, it is easy to lull yourself into believing that what you see at your accommodation is the standard for residents in Dili. Sadly, residents of Dili, in general, lack simple water infrastructure. In the surveyed areas (Santa Cruz and Motael), it is commonplace to have only a single collection point that fills up a large container or bath. This water is then used for bathing, drinking, cleaning etc. Since our scheme focused on insuring against breakages of household water infrastructure (toilets, showers, pipes etc), the team realised our customer base was not as we expected. This led us to an ultimatum; do we look to insure against different infrastructure (for example, common electric pumps), or find an area within Dili that does have common household infrastructure? This was not the only major issue we were facing at the time.
It's Not Your Average Licence
In addition to confirming our consumer base, the team also ran into trouble regarding the business operation. While consulting with our legal advisor Christine (of CC Business Solutions), we were made aware that gaining an insurance licence is very difficult. These licences are issued by Banco Central (the central bank), who requires a large amount of capital investment and legitimacy. Most insurance providers are backed by a much larger capital provider (such as Western Union) and have operated overseas for many years. Even for these companies, the least time taken to gain a licence was 2 years. Many have tried for over 5 years with no success. The team agreed this was too long-a-period to invest on a project that still has not confirmed its consumer base."
Energy and health assessments (Cambodia) –
The findings for Energy and Health were both good, but the market need and opportunities were limited. Cambodia as a whole is a very difficult country, as there is a saturation of NGOs with budgets of millions of dollars to provide services for free. We have been in Cambodia since January 2016 without major success, our focus needs to be bringing the high potential projects, ERS and FarmEd, to fruition and ensuring it has the resources it needs. Once we have done so successfully, we can consider new or assessment-based projects to branch out and piggy-back off the success of the more established ventures.
Vietnam -
The assessments conducted in July lead us to believe that there is a lack of perceived need for the community, a difficulty in a socialist environment with restrictions around business set up, and the difficulty of operating in a CBD. Urban operations is something we have limited experience in and have a lot more complications than first thought. Eg. A suggestion moving forward is aquaponics in the CBD. The aim to provide food to the urban population, however, this would compete with the lower classes who have micro-enterprises with household farms or transport food in from the rural areas.
To move out rural would require us to go further than one hour out of the city and thus outside of our safety tolerance of being within an hour from a reputable hospital.
Operating in Vietnam also draws experienced personnel resources away from other countries with established and high potential ventures, and our priority is making them successful.
Projects we were planning to run and have decided not to –
for similar reasoning as the above, our priority of human, trekker, financial and physical resources is focused on the projects with the most potential and that need the most attention. Starting new projects takes a lot of training of our personnel and resources. Again, this doesn't mean they will never be run, it is just not the best use of our resources at this point in time. We also don't want to run projects for the sake of running projects, in line with our number one priority being the well being and service to the communities we operate in.
For those who have worked on a discontinued project
Please know that your work and contributions have not been in vain. Your work may be utilised in future when we are in a better position to continue that line of work and/or it has increased our understanding of the situation on the ground in that focus area and/or has eliminated a sphere in which we can work. All of which has contributed to our positive relationships and presence in the area, as well as built great leaders who have returned with us to make other amazing work happen.
Discontinued Projects Update Session
We will be running a few sessions to allow people who are invested in understanding this further and having their thoughts and opinions heard on the relevant project fields.
The project times and dates are as follows. For those who cannot physically make it, we will have the option to join on Google Hangouts: https://hangouts.google.com/hangouts/_/projecteverest.ventures/andrew-vild?authuser=1:
WISI (Timor-Leste) - 1000-1045 23/08/2017
Health and Energy Assessments (Cambodia) - 10.45-11.15 23/08/2017
Vietnam Operations - 11.15-12.00 23/08/2017
Projects we were planning to run and have decided not to (focus on future Trekkers who have been displaced) - 12.00-12.45 23/08/2017
The plane doors swing open and the humidity of 'Bodia swiftly slaps me in the face. My dehydrated hair from the plane trip quickly becomes damp with sweat and my drying throat begs me to smash a can of Aquarius. As time goes on, I start to find that Siem Reap is absolutely chockers with culture and the sweat gradually stopped bothering me. This beautiful country, with mesmerising farmlands and friendly people, begins to show its true colours and the work that needs to be done becomes clear.
Project commencing on a classic Cambodian scorching day filled with sweat galore Everest Recyclable Solutions (ERS) kicked off the month with a successful first round of waste collection, with most villages wanting a second round. The testing model confirmed the limited options to sell waste., which led the team to knuckle down and ideate new solutions for waste. They did, however re-establish relationships with GAEA, Siem Reap's only waste disposal service, opening potential options for partnerships.
Our fresh off the block, Health Assessment team, have been smashing goals and sprinting through the design thinking process. The first two weeks were spent with clinics and hospitals empathising and understanding common issues, in order to define a problem in areas such as foreign influence, low Socio-Economic Status, young Infrastructure, transmission and education on health literacy. From this, the team has begun ideating solutions to the defined problem areas. This has involved strenuous research and creative brainstorming.
Our resident agricultural enthusiasts had split into 2 separate yet synonymous sections. Firstly, FarmEd Drones have been hustling and bustling finding local farmers to increase their understanding of issues faced in Siem Reap agriculture. The team have been utilising their drone, affectionately named "Lexi", to collate aerial data of farmland, as well as, collecting soil samples across unstable terrain that have even given their 2IC PTSD.
The Proof of Concept team was tasked with testing the viability of the consultancy reports in Cambodia. Following up on a rudimentary report given in February resulted in the first sale in Cambodia!!
The most ENERGetic team spent time early in the month ideating solutions from the empathising that had been done by previous groups. They are currently considering two solar options, one being a small solar light that could provide light to less affluent communities in rural communities. The other is a larger solar panel and battery kit with the intention of replacing the unreliable, unsafe and overpriced grid power that is apparent here in Cambodia.
"I have a personal philosophy in life: If somebody else can do something that I'm doing, they should do it".
-        Neil DeGrasse Tyson
This philosophy bleeds into the Project Everest team in Cambodia as trekkers work within their teams and with local NGO's to create a sustainable positive impact. They have learned to ballroom dance through regulations and cultural barriers without stepping on the toes of the top dog organisations in Siem Reap, being sure to provide something beneficial and new that isn't causing competition in the local area.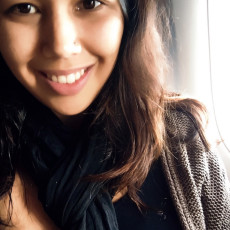 Michelle Eggleton
Sydney, Australia
Joined this community on Aug 7, 2019
Bio Hi, I'm the Director of Customer Success at Crowdicity, APAC. Feel free to send me a message if you have a question about the platform.
University or Company
Other
Degree or Work area
Other